Theatre in the artists' colony
Classic, cabaret
and Boulevard
Theatre in the artists' colony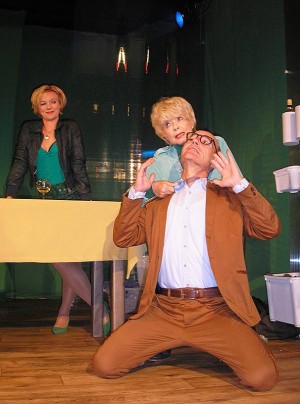 Worpswede recently gained a new attraction – the theatre in the centre of arts "Alte Molkerei".
Small but mighty – with only 100 seats, this is where direct contact between audience and actors is maintained. Get close to the action and theatre will once more become an extraordinary experience. The ensemble invites you to experience musical stage plays, cabaret, young theatre, classics and boulevard on Friday and Saturday evening. We would sincerely inform you about the current programme – of course, you can catch up on it by yourselves: www.alte-molkerei-worpswede.de/
In addition, you can learn some things about our artists' village and its museum facilities. You have free admission to four Worpswede museums and take part in an interesting and informative local guide.
Look forward to a wonderful weekend.
The package includes the following benefits:
2 nights' stay including gourmet breakfast at Hotel Buchenhof
1 Worpswede-Information Package (per room)
1 guided tour through the village
1 museum ticket including 4 museum visits
1 three-course meal to taste the local gastronomy
1 ticket to visit the theatre "Alte Molkerei"
Total price per person
with 2 nights' stay in a twin room: € 220,00
Single room supplement: € 45,–
Bookable starting from 2 persons, depending on limited availability of theatre tickets.
Arrival: Thursday, Friday or Saturday.
Particular items on the programme are subject to change.

Possibly required transfers and beverages are not included.
For stays between November and March you will receive one additional overnight stay for free. You will only be charged for your breakfast.