What is it that you do in winter?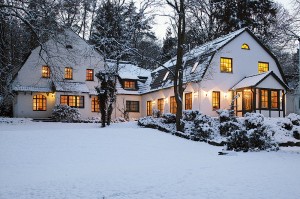 Why don't you make use of our celestial winter feel good offer for Worpswede insiders and Worpswede lovers! Spend nights in style and comfort in one of the most beautiful and most peaceful places in the heart of the artist's abode.
The

Hotel Buchenhof is a place with exquisite flair in winter. In-house sauna facility and solarium invite you to warm up after a winter walk and fully unwind yourself.
The Buchenhof in Winter
Price for 1 night in this winter season starts from just
€ 50,00
Price per person per night in double-bed room including breakfast.
Single-bed room per night
€ 65,00 incl. breakfast.
This offer is applicable for a minimum stay of 3 nights in the period between January and March.
We would be glad to be your host!