… nicht irgendein Hotel …
Hans am Ende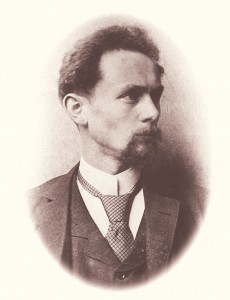 Hans am Ende was born in 1864 as pastor's son in Trier. As student, he relocated to Munich in 1884 in the art academy. During a train journey, he, by chance, came to know of Fritz Mackensen, who invited him to Worpswede. This way he became one of the founders of the Worpsweder art academy.
His oil paintings were marked by the nuances of cloud and sky colors above the Worpswede landscape. His excellent etchings were an inspiring example for his artist friends, who learned this technique from him. Rainer Maria Rilke wrote about his art: "Music, yes this is something, with which you can best compare it. Music of cornets and harps (…) the colors of his landscapes give an impression, as if they were waiting for the wink of an invisible stick."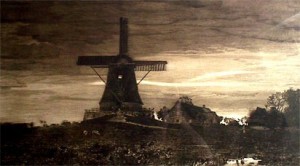 Hans am Ende spent many beautiful days and hours in his apartment house, the Buchenhof of today, with his wife Magda. The young Paula Becker writes: "…the tenderness of love between them, lights up their entire house with pink light. And whosoever wants to breath in this atmosphere, must also become tender and soft…."
In 1914 he went to the first world war as the reserve officer. There he suffered a severe injury in 1918 and died shortly after at the age of 54 years in Stettin.
Hans am Ende was very popular among his artist friends. As a result of his early death, he finds little mention in comparison to the other founders of the art academy. The art-historical classification of his entire work is very difficult because he had no heirs, who would have taken care of the assets of the highly-talented artist.