artist's residence of
Hans am Ende
The History of Buchenhof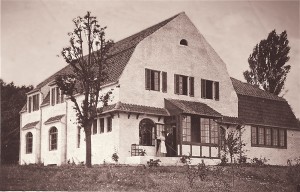 The beauty of Worpsweder landscape and the stretch of Teufelsmoore has, from the time immemorial, appealed to many people from near and far. Thus came few artists at the end of 19th century to this dream-like region to run away from the closed, moribund world of art academies. In this village in Weyerberg, they founded an art village and devoted themselves to landscape painting.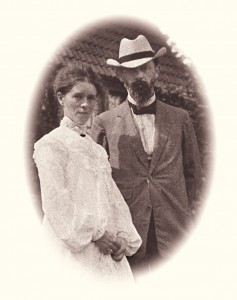 One of the first painters was Hans am Ende. About 1895 he bought a small place named "Häuslingsstelle" immediately next to Heinrich Vogelers Barkenhoff and constructed his house, the Buchenhof of today.
Buchenhof has survived the previous century without major modifications.After an inconsistent history, the art nouveau villa was carefully renovated in 1997/1998 and converted in to a hotel. In the year 2002, a guest house with wellness area was added.
The charm of the turn of the century can still be felt in many details, however, we have added some amenities, which are expected today from a "first class hotel".
The ideal pre-requisites for your holiday in Worpswede, your conference or any other event.